How to Wear Neutrals – Your Wardrobe's Backbone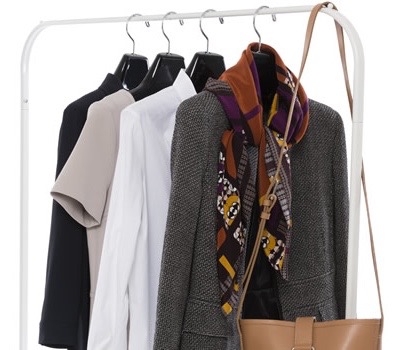 Although daytime temperatures are still reaching into the 80's in many areas of the country, mornings are cool where I live and the leaves are starting to change color.
Fall is in the air . . .  and this means our wardrobes need to start their transition, too. Fashion's neutral colors resonate for fall but year-round they are best investments for your wardrobe basics.
True neutrals are black, white and grey but certain colors can be neutrals too: beige, brown, burgundy, navy, forest green, teal blue, plum, mauve. This fall, Pantone's Sharkskin and Warm Taupe stand out among my favorite wardrobe neurtrals.
Neutrals give you the most wardrobe mileage because they can be worn often with different accessories to change their look. And, they act as backdrops for your personal coloring and best fashion colors.
Note:  Your best neutrals are those with the same undertone (cool or warm) as your own coloring. Your most flattering neutrals will be those that repeat part of your personal coloring – hair, skin or eyes.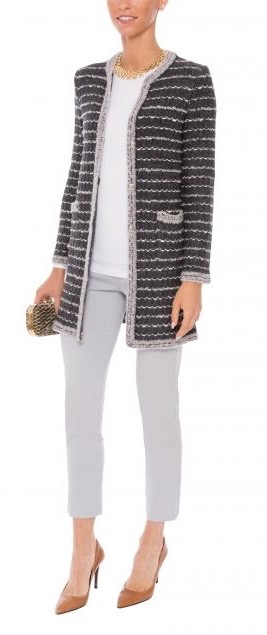 Combining Neutrals
Dressing head-to-toe in neutrals can be a sophisticated, elegant look  . . .  but it might also be somewhat boring unless you incorporate at least two of the following to create interest: light and dark contrast, texture, a print or fabric design, an unusual or dramatic design line. The combination at the right has both texture and light and dark contrast.
A neutral colored suit, pant and skirt can play multiple roles in your wardrobe when you start combining them with a scarf, blouse or jacket in one of your "personal best" fashion colors.

What About Black?
Many of us love black for its versatility and ease in dressing; however, black is not as flattering on many women as other neutrals. Why? It's not a part of most women's personal coloring. The deeper neutral colors, such as navy, burgundy and forest green, are excellent alternatives to black. They express a quiet formal feeling and are often used in classic business wear.
What About White?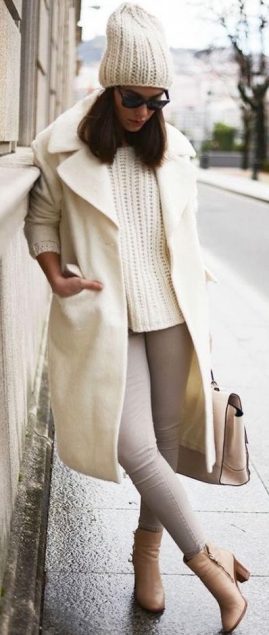 Yes, you can wear white after Labor Day! But bright white can be harsh or overpowering on someone with warm or soft coloring. The wrong white can also make your pearly white teeth look yellowed. Pearl, cream, and softly grayed whites are more flattering for many women since these tones are closer to our teeth color. Winter white is a sophisticated neutral to wear throughout fall and winter.
Note: Top and middle photos courtesy of Halsbrook; winter whites found on Pinterest.