How to Buy the Perfect White Shirt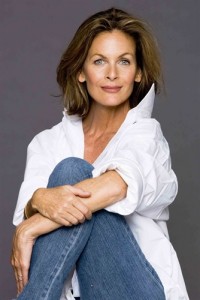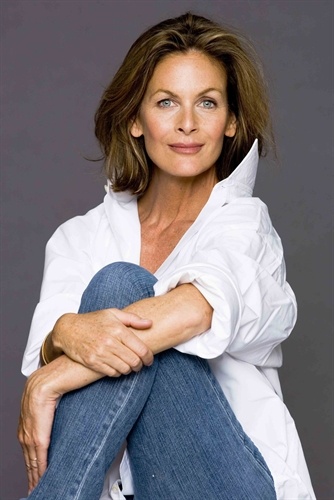 In the middle of my own Spring/Summer "closet audit" I counted ten white cotton shirts…and I'm not retiring any of them! A white cotton shirt is crisp, clean and sophisticated. It provides instant polish whether worn on its own or under a suit or sweater. It's the ultimate all-season wardrobe essential. As many of my clients have agreed, you really can't have too many!
A classic white shirt can bridge from business to travel to casual. I've worn my long-sleeved shirts under business suit jackets in the winter, with just a sweater over my shoulders in the spring and fall, and with a pair of jeans year-round. A sleeveless white shirt worn under a jacket was my savior for business during hot summer days in New York City – crisp yet cool. As for the ones with French cuffs (yes, I used to love to wear fancy cuff links to work!) – I simply roll the cuff up now for my new non-corporate lifestyle. And because most of my shirts are "no-iron," they travel beautifully!
With so many versions of a classic white shirt available, how do you select the one that's right for you?
Halsbrook (one of my favorite online stores to window-shop!) recently shared the details they look for when selecting shirts to sell on their website:
Structured collar: The shirt collar brightens the face and adds a refined finish. Shirts with substantial, sturdy collars that will stay standing are a must.
Stretch cotton: Adding a bit of stretch to your classic cotton shirt staves off wrinkling and allows for comfortable all-day wear.
Seaming: Regardless of your body shape, when it comes to cotton shirts, a tailored style is always more flattering than a loose sack shape.  Princess seaming or darting ensure smooth, long lines in body-skimming styles.
Sheer Factor: Lightweight enough to be layered and opaque enough to wear without an underpinning. No need to fear unwanted lingerie exposure.
Shirttail: A rounded shirttail hem reduces bulk when tucking in and draws attention to your center as opposed to your hips when worn out.
My all time favorite crisp white shirt is a Brooks Brothers Non-Iron Dress Shirt specially treated to remain virtually wrinkle-free and machine washable. And it has many fit options (Classic Fit, Fitted & Tailored in Regular & Petite). A friend of mine recently purchased three Brooks Brothers men's shirts on sale to wear open over her tank tops and pants. Note: She shortened the shirttail hems and added lengthwise darts for a more flattering fit.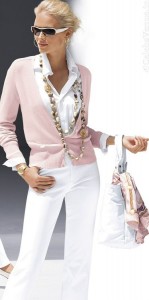 I'm also a fan of Chico's ¾-length sleeved white no iron blouse collection for the spring & summer as they are a little less "classic" in style. I have three: one that's closely fitted that I wear both tucked in and out and another I purchased one size larger to wear out and "belted" with a colorful scarf tied around my waist. My third is tunic length that I wear with leggings; and it's perfect for travel, doubling as a shirt jacket or bathing suit cover-up.
But is white for everyone? Nancy Nix-Rice, author of Looking Good…Every Day: Style Solutions for Real Women, considers the classic "must have" white shirt a "fashion myth"…and for a justifiable reason: Bright white doesn't flatter everyone. Your "white" shirt might be soft white, ivory, or even a very pale pastel (such as mint or blush) if that's what makes you light up.
I totally agree that bright white looks best on women with lots of contrast in their coloring, like dark hair and light skin…but I personally love the versatility of the white shirt, so with the brighter whites, I take care to brighten my makeup for more contrast in my coloring, or add a scarf or sweater around my shoulders.
What if classic is not your style? Because a simple, classic white shirt is much like a man's shirt, you may feel uncomfortable in it. If your style is more romantic, look for a shirt with ruffles. If you're sporty, choose something in a fabric that is anything but stiff. If you're dramatic, look for a blouse with an element that stands out, such as a bold collar detail. Naracamicie, a unique Italian shirt & blouse retailer soon to open stores in the U.S., has several fabulous designs to choose from.
What about fit? No matter what your size, ensuring the right fit and proportion is key to looking your best. The most important things to consider are how a shirt fits over your bust and on your shoulders.
1. Bust – You want the shirt to fit closely, but not so closely that it clings to your sides or gaps between the buttons. The best way to test actual fit is to see how the shirt will wear throughout the day. Don't just stand and look at yourself in the mirror; sit down, too. When you sit, your shoulders and back will relax and spread so you can test for clinging and gapping and overall comfort across your back.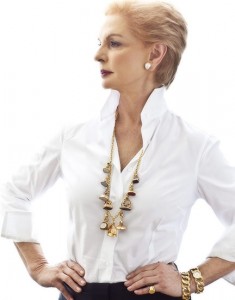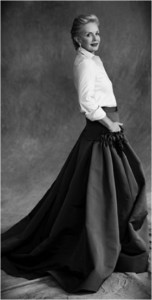 2. Shoulder seams – Make sure they skim the edge of your shoulder bone. The rest of the garment hangs in balance so achieving proper shoulder placement is critical for excellent fit.
"I have been wearing a white blouse all my life…They are classic with a modern twist and they are very feminine, for a real woman. It is about simplicity — they don't look complicated — it has to look effortless."     Carolina Herrera
(Photos from Pinterest)