Three Quick Wardrobe Strategies for the Holidays
December brings the fun – and frenzy – of holiday activities. I suggest you streamline your wardrobe so you don't waste time and energy wondering what to wear as you meet the multiple demands of the season. That's being smart!
Make a list of what's on your calendar, special events you'll be attending, and when you'll need to go from one venue to another (for example, from the office to a cocktail party; from a day of sightseeing right into dinner; or from your child's school event to a holiday concert).
Choose just a few go-to pieces that will meet your needs. These looks can be as subtle or overt as you like, but the goal is that these pieces be versatile, comfortable, make you feel great and look "smartly stylish" (read "chic")!
Start with one core item and build from there. Here are three strategies for three lifestyles: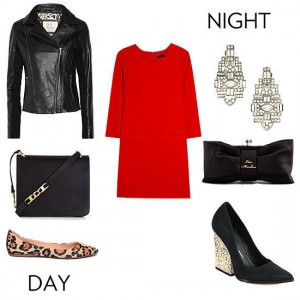 1. Career – Your core may be a dress or a suit. Use accessories and fabrics to change your outfit from desk to dinner-appropriate:  Switch to a silk or silky blouse and switch from your classic pumps to a strappy heel.
2. Travel – Scarves, costume jewelry and glitter – in a top, a shawl, or scarf – and an evening clutch are my favorites for dressing up those basic black pants that take me from museum to shopping to dinner on a holiday city tour.
3. Casual – Start with a pant, legging or dark wash jean. Then choose a top for each event on your list (and yes, this might be the right time to find a sparkly sweater on sale!)  Add a jacket or cozy wrap cardigan (active lifestyles beg for fabrics with stretch for comfort). For holiday flair, slip on a pair of embellished flats or heels, perhaps something in a glittery metallic.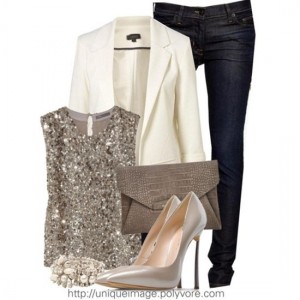 With so much else going on, now is the time to stick to what you know, and most of all, what feels good.  Just because it's comfy doesn't mean it's not chic – when you choose the right pieces, your simple uniform can take you through your days and into your nights without missing a beat!